As a valued customer of BELD, we want to remind you about the fantastic rebates you may be eligible for! Our rebates can save you hundreds or even thousands of dollars when purchasing energy-efficient heating and cooling systems.
But the good news doesn't stop there! We've expanded our rebate program to include even more home improvement items. 
We know that many of you are focusing on yard work right now, and we're excited to tell you that we now offer rebates for battery-powered lawn equipment. By upgrading from old, fossil fuel powered equipment to modern, battery-powered devices, you'll not only save money but also reduce your home's carbon footprint. It's a win-win!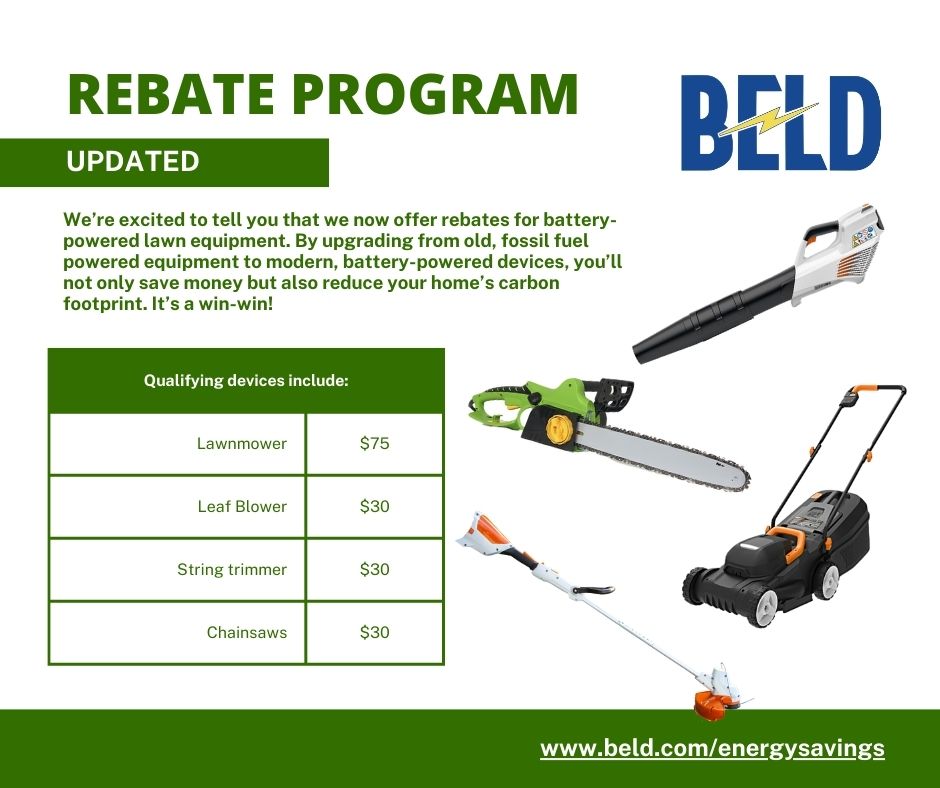 So why wait? 
Check out our Equipment Rebates page to learn more and find out if you qualify for these fantastic rebates; submit your application today! 
This offer is only open to BELD customers in good standing. Limit one rebate per account, per equipment type, per calendar year. The rebate is good for purchases made starting January 1, 2023.