Bringing lighting to town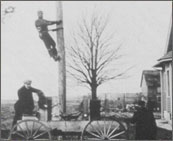 A five-member committee including Thomas A. Watson began compiling information to see if electric lighting in Braintree made sense. he realized the lack of electric lighting, was the only negative to Braintree's continued expansion and development.
1890
The beginnings of BELD & Public Power
Build a generating plant?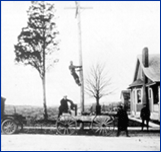 The committee's supplementary report on supplying electricity to workshops, stores and houses was initially greeted with lack of enthusiasm from town residents. 
The committee also considered the town owning its own generating plant. "There are many reasons why in our opinion it is better for a town to own and operate an electric plant," Watson summarized, "but the chief reason is that a town can supply itself with light from its own plant cheaper than it can buy light from any company." Watson was the founder of a group Nationalists, who sought to promote public ownership and operation of all industries.
In 1891 a bill was approved allowing municipalities to establish their own electric light systems—the birth of public power in America.
Construction of plant begins
Voters were in favor of constructing Braintree's electric plant, 146-5. For $750 the town bought a large lot on Allen Street, located on the Fore River where it could be reached by coal schooners.
The first estimate for constructing a generating plant was $25,000, which included a building with a brick chimney, dynamos and equipment to furnish 100 arc lights, a steam plant, poles, wires and 90 lamps installed and ready to operate.
Let there be light!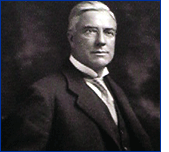 With Watson as chairman of a committee constructing the electric light system, operations began with two arc light machines capable of powering 50 street lamps each.
Residents of Braintree quickly realized the advantages of electricity once the streetlights were in operation.
Watson becomes first Manager
Commercial and domestic lighting equipment was added to the plant at a cost of $16,500. The town's total investment was gradually paid back from Electric Light Company earnings.
Watson agreed to serve as first manager of the Electric Light Company, but refused to accept money for his services.
1909
Municipal Lighting Board created
Municipal Lighting Board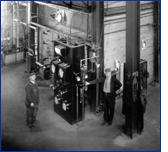 The growing importance of electricity made a separate Municipal Lighting Board necessary.
The following year, the Electric Light Department boasted 908 customers, and was more than self-sustaining financially.
1911
Technology advancements
Last substation completed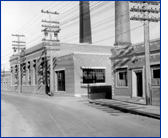 As technology improved, the arc streetlights were gradually replaced with tungsten incandescent lights, and the last substitution completed.
Increasing demand
In the next few years electric demand increased as consumers learned to enjoy the convenience of such innovations as electric water heaters and stoves. At the same time, sound financial management allowed BELD to proudly become the only plant in the state without debt. And when shortages and high costs made coal impractical to burn, the plant added two new oil-fired boilers.
Enlarge the power plant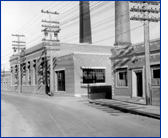 After much discussion and debate, the town voted in March to appropriate $50,000 to extend and enlarge the plant. By December of that year, a new generating unit had been installed.
Offices added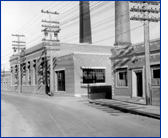 The plant building was once again improved and enlarged, and the following year a new office building was constructed on Allen Street. 
1934
January 18, 1854 – December 13, 1934
Thomas A. Watson passes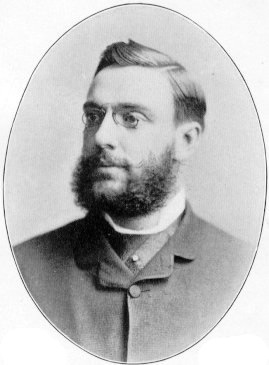 Watson died of heart disease on December 13, 1934 at his winter home on Pass-a-Grille, Florida. He is buried in the North Weymouth, Massachusetts cemetery. His family grave site sits on top and next to the cemetery road and has a vantage point that looks directly at the former ship yard. He wanted to see his greatest accomplishment in life and death.
1939
Plants worth during a depression
1 Million + Dollars
It was estimated that the plant was worth well over $1 million—a substantial amount in the Depression era. When Ernest Fulton was appointed Manager that same year, the commissioners restated their objectives: "It is the aim of the Commission to furnish current and service at the lowest possible rate and to continue the policy of giving Braintree uninterrupted and economical service."
1950's & 60's
Increasing demand
Business and housing development
BELD saw an unprecedented demand for electricity as the post-War era brought business expansion, a "baby boom," and an explosion of new housing developments. In response to community needs, BELD constructed an annex in 1953 to house another new boiler. At the same time, plans to supply power to the South Shore Plaza required an underground duct system 3½ miles long.
Citizens question value …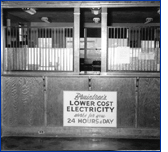 The rapidly increasing price of fuel caused some citizens to question the value of a municipal electric system. But voters could not ignore the obvious advantages of a town-owned utility. They found the Electric Light Department had added some $13 million to the town's assets at no cost to the taxpayer. In addition, it had been a source of income. 
Instead of selling the Department, townspeople supported the installation of the largest, most efficient unit possible in order to meet the community's power needs for the next decade.
1973
Installing a new unit
Potter Generating Station approved
Town Meeting voters approved a $20 million bond issue for the Electric Light Department to install a new generating unit at the Potter Station. Inflationary trends, price escalations, project delays and additional considerations required an additional $2 million.
Potter II goes on-line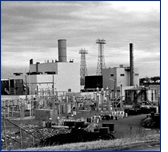 Potter II station, the largest project ever undertaken by the town, went on-line on April 1. Two high-capacity interties with the New England network provided the town with the ability to transmit all of its own generation over these lines, and to receive, if necessary, all of its power requirements from outside facilities.
Churchill Substation
After three years of planning and construction, the Churchill substation was completed in the spring, just in time to handle the summer peak demand for electricity. The substation, named in honor of William C. Churchill, a retired 42-year BELD employee, was built to improve reliability of electric service, especially in the northern area of town.
1990
Continued improvements
Oil or Natural gas
A conversion project at the Potter II generating station was also completed, allowing it to use either oil or natural gas as its fuel source depending on availability and price. This improvement to the unit was aimed at saving customers money while reducing the amount of plant emissions.
1991
Energy-efficient lighting
Cost-savings for the town
In similar cost-saving efforts, all town buildings were retrofitted with energy-efficient lighting, and BELD employees completed the installation of sodium vapor street lights throughout town.
1993 – 1996
Continued growth
Outgrew the original facility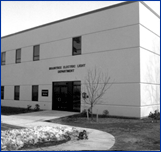 The mid '90s brought some significant changes for BELD, as the utility staff outgrew its original facility and realized the need for additional space. The original Allen Street generating plant was demolished, and construction of a new $1 million operations center was completed just ½-mile to the north off Quincy Avenue.
1998
Time for new services
Hybrid Fiber Coaxial network built
BELD officials turned their attention to new services. BELD completed its Hybrid Fiber Coaxial (HFC) network for use in automated system monitoring and meter reading.
High-Speed Internet launched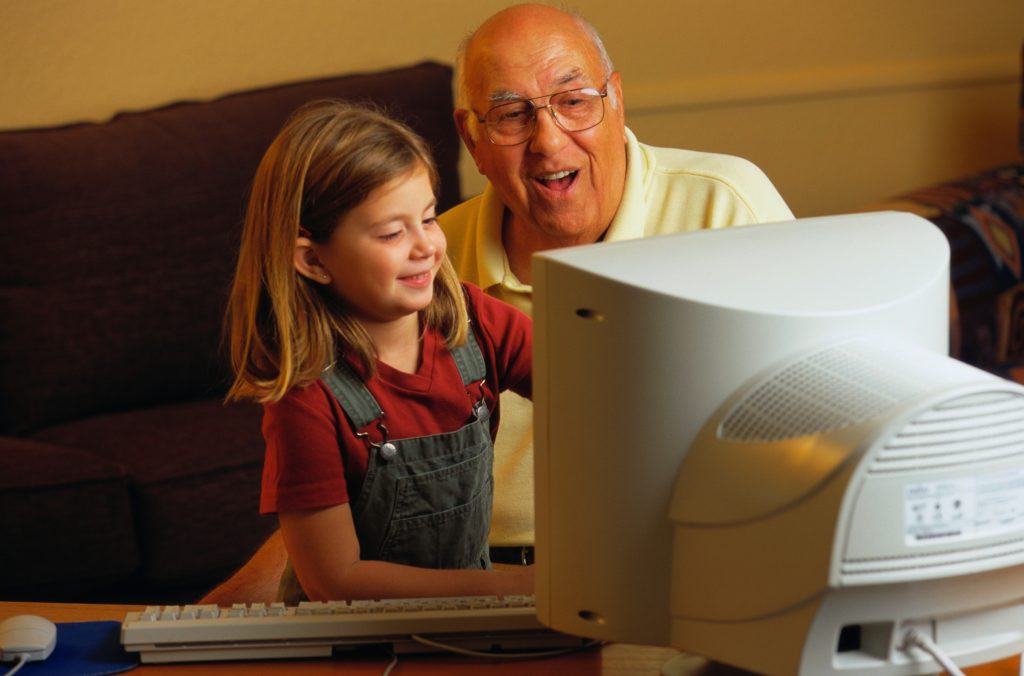 While those projects remained in the testing phase, the utility launched BELD.net—the town's first high-speed broadband Internet service.
BELD became the nation's first municipal utility to recover methane from a landfill and use it to power a fuel cell. And in an event reminiscent of Potter's continued power production during the Blackout of 1965, BELD staff orchestrated a successful black start of the plant in preparation for Y2K.
Cable Television launched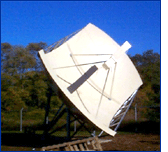 With about 1,500 Internet customers solely from word-of-mouth advertising, BELD staff looked to expand the offerings from its HFC network. A cable television plan and $3.5 million bond issue were approved at Town meeting. State-of-the-art digital cable service was launched, BELD was serving 4,000 cable and nearly 3,000 Internet customers by the end of 2001.
Expanding offerings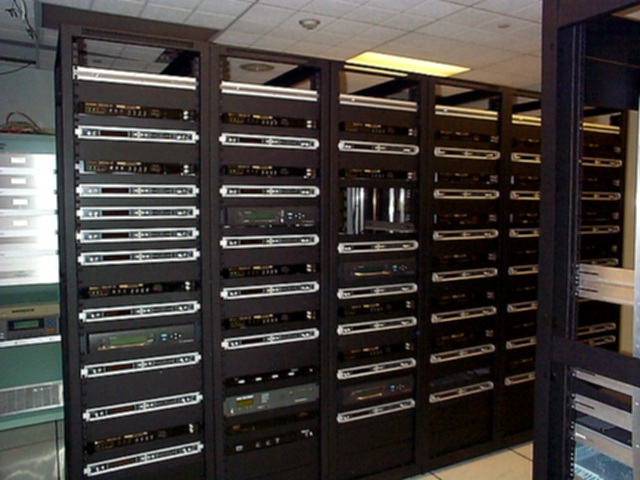 High-definition television (HDTV) and Video on Demand (VOD) were launched. In October of that same year, a new general manager, William G. Bottiggi, was brought on board.
Optimize Internet speeds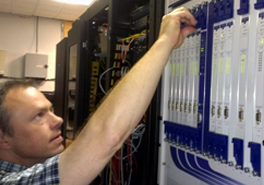 The Cable Modem System was replaced with higher-capacity equipment in order to optimize Internet download speeds and build a high-speed fiber optic backbone for Braintree High School. BELD continued its efforts to give back to the community by installing a new electric service for the Watson Library, upgrading the management information system at the Police Department, and performing extensive work on Braintree's Web-based Geographic Information System (GIS).
2005
Improving for the future
Improving communication and control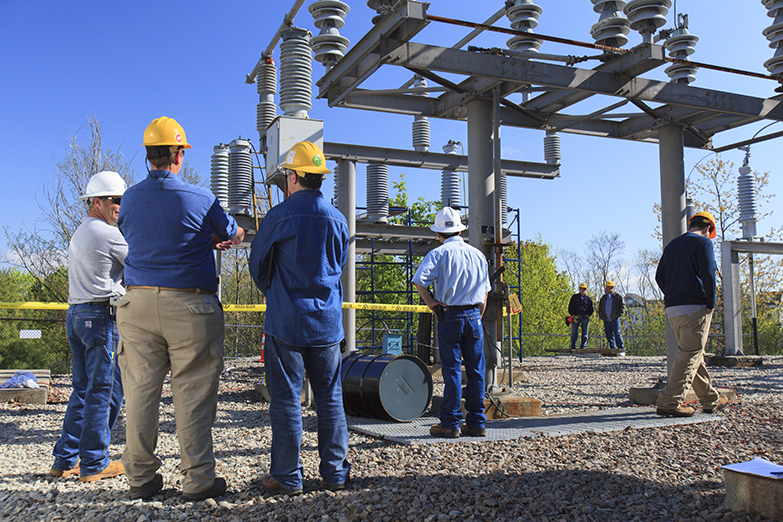 The aging SCADA (Supervisory Control and Data Acquisition) system was replaced with one that provided better communication and control of BELD substations. The Plain Street Substation was also renovated and BELD co-sponsored a pilot program with Climate Energy.
The launch of VOIP home phone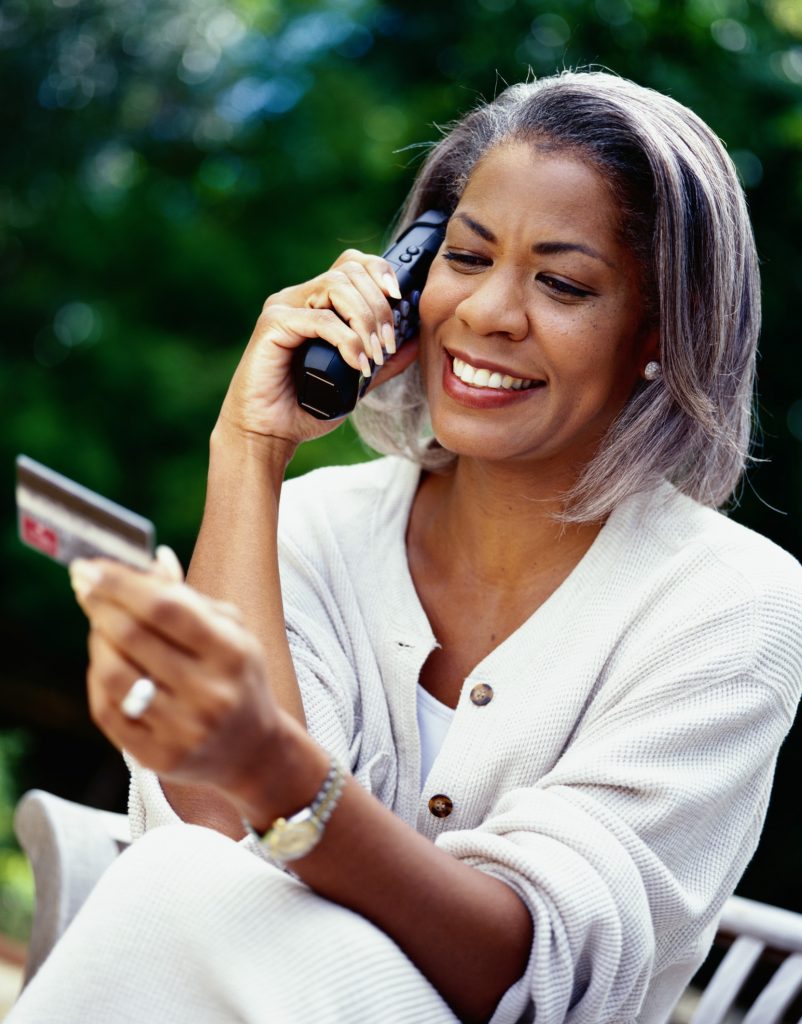 The HFC (hybrid fiber-optic coax) network was upgraded, which increased the quality of existing broadband service and expanded BELD's service offerings with the addition of a robust phone service at highly competitive prices.
As is done every seven years, BELD also overhauled the Potter II Generating Station.
2007
Thomas A. Watson Generating Station
Breaking ground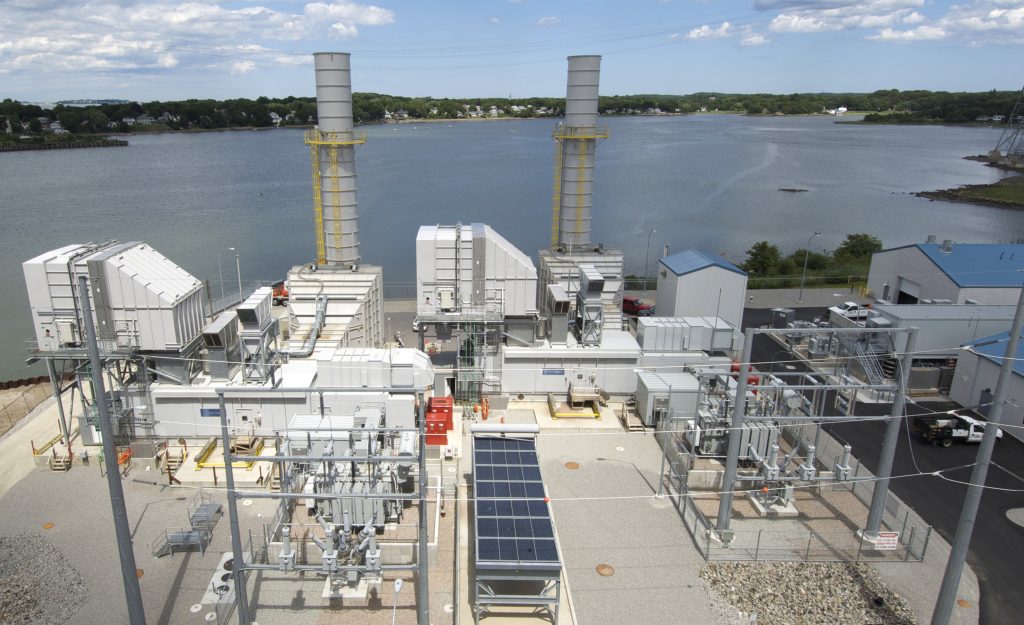 BELD broke ground starting construction on the Thomas A. Watson Generating Station. Assets such as this continue to support BELD's efforts to protect our community against the continual rise in electricity prices.
2009
On schedule and on budget
The new plant was powered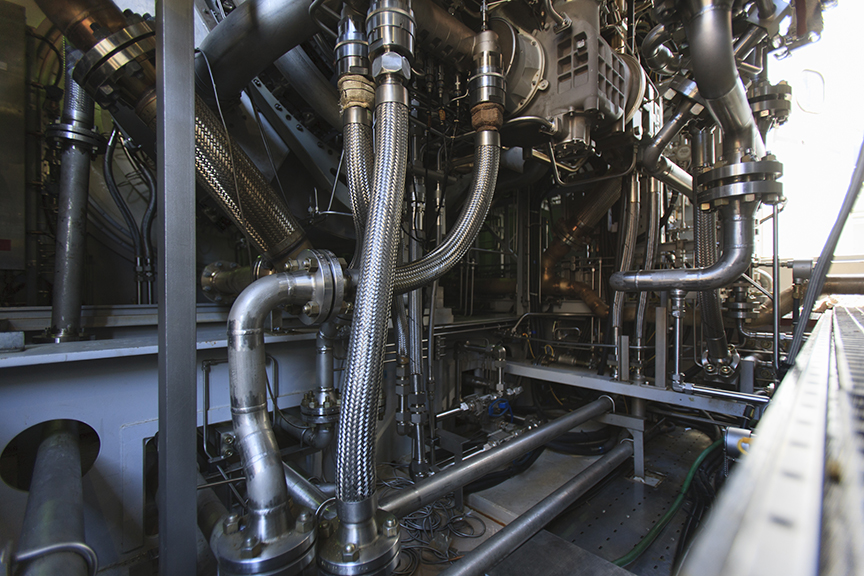 After five years of planning, permitting, constructing, and commissioning, the station was completed on schedule and on budget.
The plant was powered by the first two Rolls-Royce Trent 60 gas turbines built for the U.S. power generation market. The new plant is one of the most modern and efficient in the country. It will benefit the Town of Braintree for years to come by helping to stabilize electric rates and protect residents from fluctuating market forces.
2010
Evolution of the technology
Advanced Metering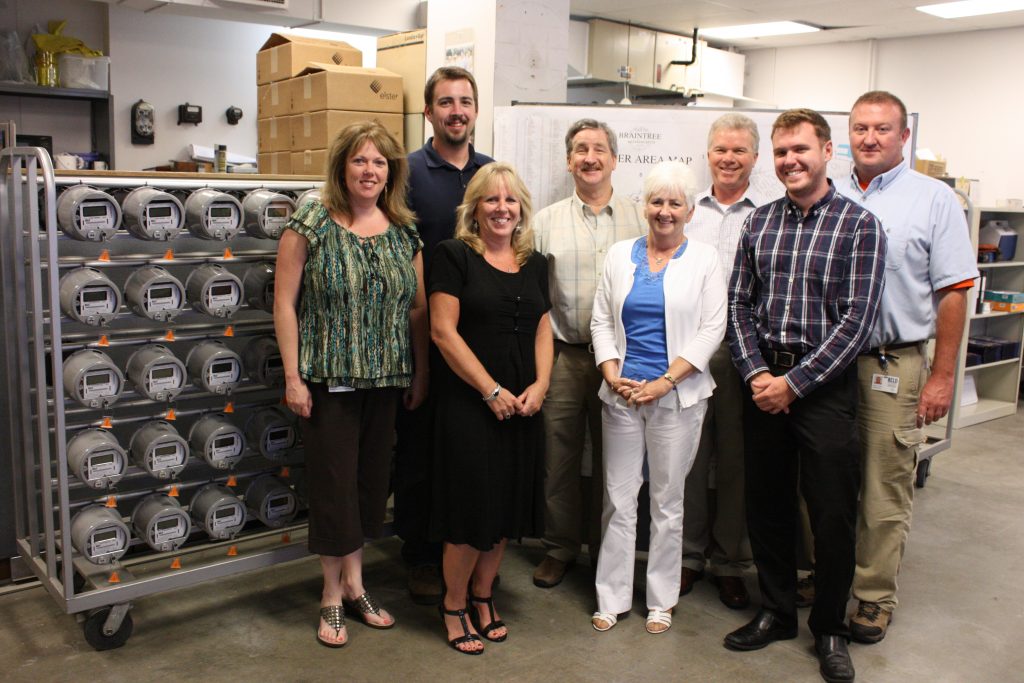 The age of advanced metering is upon us. After years of careful planning, watching the evolution of the technology, meeting with vendors and evaluating systems, BELD began an advanced metering project in 2010. The system will automatically read meters and provide more value-added features—including outage notification, voltage quality, tamper alarms, and remote disconnect ability.
Windmill renewable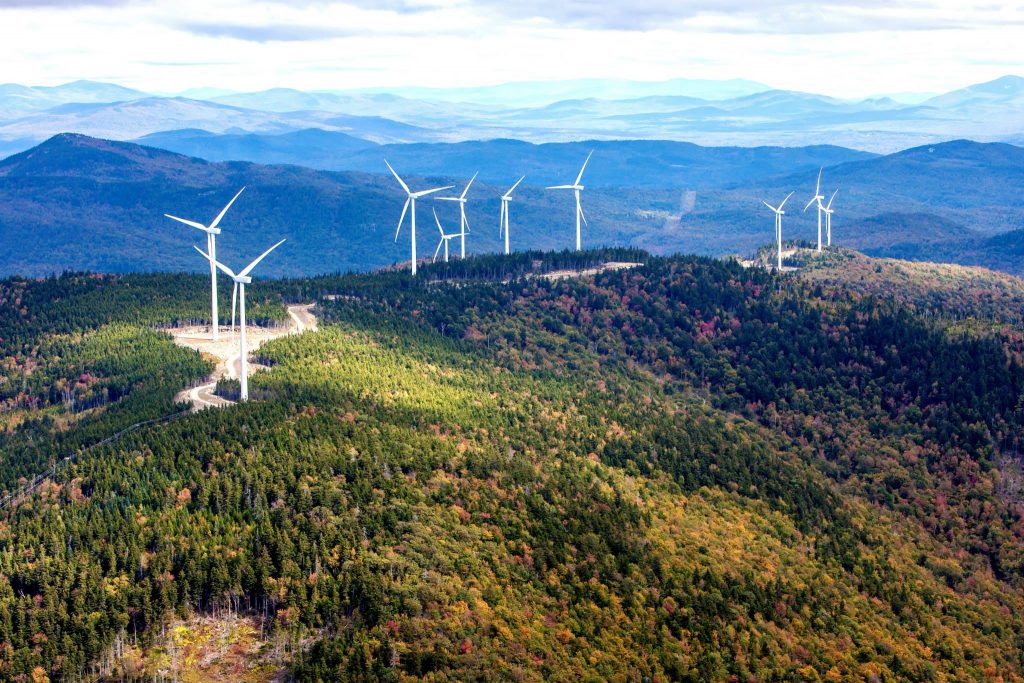 In an effort to expand its renewable portfolio, BELD signed an agreement with Patriot Renewables to purchase 19% of the output of a wind farm located in Woodstock, ME. Spruce Mountain Wind should provide enough power to meet the electrical requirements of approximately 1,800 homes in Braintree for years to come.
Customer needs met again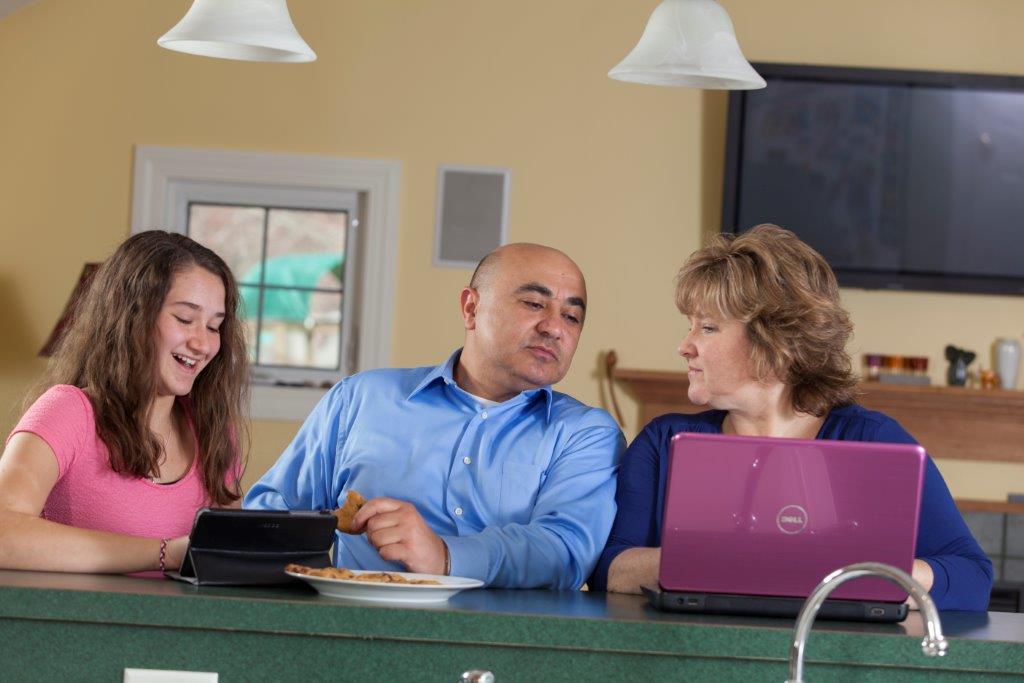 BELD Broadband launched a variety of new services that customers had been waiting for—wireless home networking, computer security, and watchTVeverywhere.
In addition, the department unveiled a new web portal. Customer|Connect lets customers view their electrical usage 
Solar powered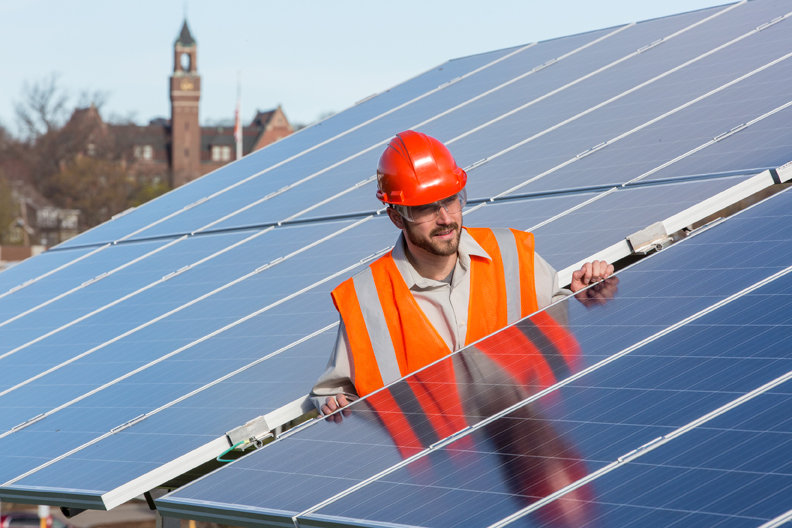 BELD's biggest and most visible project was the development and construction of a solar array on the site of the capped landfill off Ivory Street. Comprised of approximately 4,140 solar panels, the solar array produces up to 1.26 megawatts of electricity when it's running at maximum capacity.
2016
Braintree Drives Electric
Drive Electric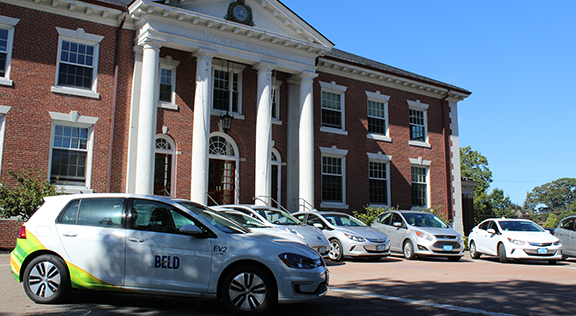 We began replacing all 4,100 street lights in town with highly efficient light-emitting diode (LED) fixtures. These LED units consume less than 50% of the energy of the old high-pressure sodium lights.
A new electric vehicle incentive program was launched this year as well, encouraging residents to lease or purchase zero-emission vehicles. 
New technology in homes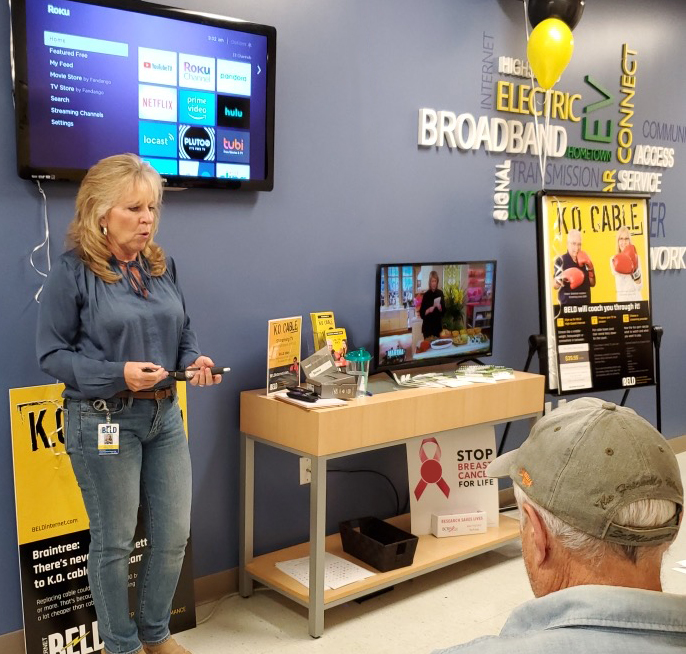 After hearing from our customers about the high cost of cable TV and the ever-increasing programmer fees we realized it was time to "Cut the Cord" we made the choice to  discontinue our Cable TV service.
With an opportunity to save residents significant money monthly, we lowered our Internet costs and helped residents convert to a streaming video service. 
Converted our Internet network, enabling Internet speeds up to 940 Mbps, giving residents what they need for new technologies in their homes.
01 Dec 2021
100% focus on electric
BELD sells Internet to Comcast

In BELDs press release, BELD General Manager Bill Bottiggi said:
"We are proud of our 20-year history as a local Internet Service Provider and sincerely thankful for our customers' loyalty. Our top priority has always been our customers, and we continue to think of their best interests while adjusting to market conditions. After evaluating our options, we are confident the best decision is to connect our residential and business customers with Comcast's best-in-class network, products, services and customer experience."