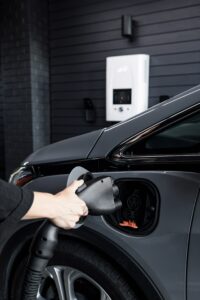 We are thrilled to see a significant surge in EV adoption over the past year in Braintree, with approximately 400 electric vehicles now registered in the town, a 36% increase! However, as the number of EVs in Braintree grows, so does the demand for electricity to keep them powered. High demand can put extra stress on the grid and increase costs for our community.
We at BELD are determined to be proactive in this regard. That's why we'd like to remind you of our off-peak charging program that rewards EV owners who charge during off-peak hours with an incentive of $8 per month, so you can earn about $100 a year! Setting up an off-peak charging schedule is easy through your vehicle's app or its infotainment center. For example, you could set your vehicle to charge between 10 p.m. and 10 a.m., so you plug it in when it's convenient for you and it will begin charging at 10 p.m. This allows you to easily charge during off-peak times, helping reduce stress on the grid while continuing to keep BELD's costs low as EV adoption grows.
We understand that some of you may not want to enroll in our program but are still interested in doing your part to reduce stress on the grid. Therefore, we simply ask that you charge your EVs during our off-peak times, starting after 9:00 p.m. If you'd like more information or need help setting up a charging schedule, please don't hesitate to contact our Energy Advisor at 781.348.1032.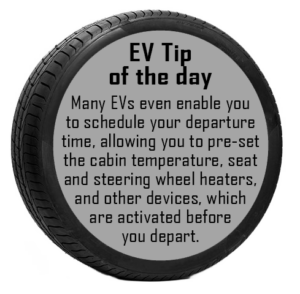 Lastly, we want to emphasize that we have roughly 200 EV owners currently enrolled in our program, which amounts to about 50% of all EVs in town. We want to thank everyone already enrolled and kindly ask all other EV owners in Braintree enroll in our program and get paid to help keep BELD's rates low for everyone.
Thank you for your cooperation and for helping us build a cleaner and more sustainable community.
BELD's current peak load times are from 4:00 p.m – 9:00 p.m. 7 days a week.